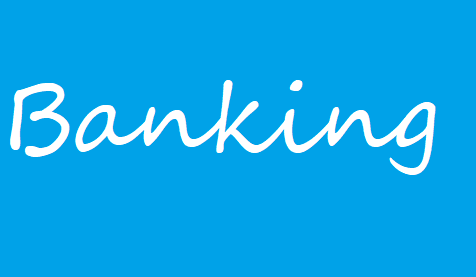 Banks or Credit Unions, Which is Better for You? – Difference between Banks and Credit Unions:

Banks and Credit Unions provide similar financial services to their customers. In order to perform a financial transaction, you need to get help of a bank or a credit union. For example: If you want to send money to your relative in other city/state, you have to use fund transfer service offered by the bank or credit union.
Banks have more financial products than credit unions, but that doesn't mean credit unions are not good enough. They also have some amazing products that you can't resist. The credit unions offer higher interest on savings account and certificates of deposit. They also take lesser charges and fees on checking accounts.
What is Bank?
Bank is an establishment authorized by government to take deposits, give loans and provide financial products & services.
What is Credit Union?
Credit Union is a not-for-profit financial cooperative that provides loans, accepts deposits and offer other financial services.
Difference Between Banks and Credit Unions
Banks and Credit Unions offer similar products and services still they are not same in structure. Banks are government authorized and owned by some wealthy board of directors. On the other hand, Credit Unions are owned by their members which are united to build a financial cooperative. Here we provide some basic differences in between banks and credit unions as follows:
| | | |
| --- | --- | --- |
| Feature Name | Banks | Credit Unions |
| Type of Industry | It is a Banking and Financial Services company. | It is a Financial Cooperative Organization. |
| Purpose of Existence | It has a motive to Earn Profit and Sell Products. | It is a Not-For-Profit Organization, so its focus is on customers' service. |
| Number of Branches | It has large number of bank branches in various states of the country. | It has limited number of branch offices in several states of the country. |
| Number of ATMs | It has lots of ATM Points that cover most city, village and tourism area. | It has so many ATM Points that are similar to smaller banks, but still less than large banks. |
| Financial Products | It offers almost all the financial products and services provided by every banking company. | It offers limited range of financial products and services with exciting offers. |
| Terms & Conditions | It has typical terms & conditions for loan approval. | It has a little liberal term & conditions for loan approval. |
| Interest Rates | It charges higher interest rate on loans. | It charges lower interest rate on loans than banks. |
Pros and Cons of Banks
Banks are the most useful organizations in present time. But they also have some benefits and some limitations. Here we provide several pros and cons of banks to help you understand the concept of bank in a better way.
PROS
Bank has large number of products with various facilities and services for the customers.
Bank offers savings account, current account, checking account, wealth account, business account and many more.
Bank takes higher interest on loans, but it can offer huge amount loan as per customers' personal/business requirement.
Bank has a large number of branches and ATMs in most states of the country to provide physical availability to customers.
Bank provides online banking and mobile banking facility to help the customers do most financial activities using internet.
CONS
Bank is an establishment build for making profits and grow by using money from customers' deposits and interest rates.
Bank provides variety of loans and credits to customers but the interest rate is much higher.
Bank pays much less interest on savings account, checking account and certificates of deposit.
Bank has a Fixed Minimum Balance Rule for savings account, checking account and others.
Pros and Cons of Credit Unions
Credit Unions are similar to banks but on smaller level with limited products and services. Most credit unions offer attractive interest rates on deposits which is not available with banks. But credit unions also have some drawbacks. Here we provide all benefits and limitations of credit unions to improve your knowledge and understanding.
PROS
Credit Union is an organization that works as a nonprofit financial cooperative to move money around for customers' benefits.
Credit Union is made for customers' benefits, therefore it gives loans at lower interest rates so that you can afford it.
Credit Union pays higher interest on certificates of deposit which is much better than interest offered by the banks.
Credit Union offers savings account and check account with Lower or No Minimum Balance Rule which ultimately benefits the customers.
CONS
Credit Union has many products and services, but they are still much lesser in comparison of banks.
Credit Union offers savings account and some other types of accounts, but not the standard accounts offered by banks.
Credit Union gives loans at low interest rate but the loan amount is not as huge as offered by big nationalized banks.
Credit Union provides affordable services, but it has very limited number of branches and ATM Points.
Credit Union provides online banking facility, but the services are limited to fund transfer, balance inquiry and account statement.
How to Decide Between Bank and Credit Union
We have seen the differences as well as pros & cons of banks and credit unions. The next step is to take decision i.e. Where should I open an account? The answer is simple, you should choose the bank or credit union that fulfills all your requirements. In order to reach to the final decision, you have to be very clear about your financial needs from the organization.
Both the Banks and Credit Unions are doing their best to serve you better. So you have to choose the one that has best services with lower fees and charges. If you are a traveler and want to access ATMs and branches across the country then a nationalized bank will be the best option for you. The same way, if you expect less interest on loans and more on deposits, you should choose a credit union.
Thus, banks and credit unions are two different organization in the same field of finance. Now you can choose the one which is better for your day to day financial activities.