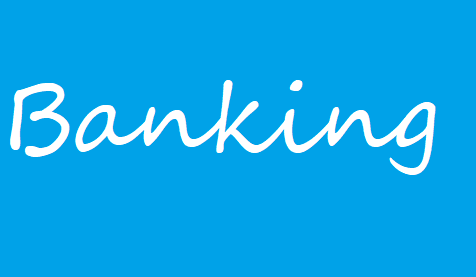 5 Best Free Checking Accounts – How to find free Checking Accounts:

Checking Accounts are easy to open for everyone. Whether you are an individual, student or businessman, you can open a checking account. Regular Checking Accounts require minimum balance and some banks also charge monthly fee. If you are looking for a Free Check Account then you have reached the right place.
As a High School Student, you can open a free checking account at many banks of the country. But it is a challenge to find free checking account for an individual person who is neither a student nor a senior citizen. Here we provide you best free checking account list and some features & services offered with those accounts.
What is Checking Account?
Checking Account is a kind of bank account, it can be opened by any individual person or business organization.
Features of Checking Account
Checking Account contains many useful features for the customers.
Customers have faster and easier access to their checking account at anytime.
There is not limit on number of transactions per month from a checking account.
Multiple ways to deposit and withdraw money from checking account.
Customers can write checks, use check card (debit card) for electronic payment or withdraw cash from ATM.
Charges and Fees with Checking Account
Banks and Credit Unions takes some charges and fees from checking accounts. As a customer of checking account, you should be aware of such fees that gets deducted from your account funds. Here we provide all applicable fees and charges for checking accounts as follows:
Minimum Deposit to Open Checking Account.
Checking Account Maintenance Fee (monthly basis).
Penalty for Not Maintaining Minimum Average Balance.
Overdraft Fee cum Charges.
Incoming Wire Transfer Fee.
Outgoing Wire Transfer Fee.
Card Replacement Fee.
Other Fees/Charges implied by banks/credit unions.
Free Checking Account
Standard Checking Account is very useful but it is not fee-free. If you are a student or a senior citizen then you can open a checking account with no minimum balance requirement. But this facility is not available for other types of customers. Moreover, you cannot avoid all fees and charges by opening a free checking account. Some fees/charges are mandatory, but you can get rid of a few with a free checking account.
How to Find Free Checking Accounts
There are several banks and credit unions that offer free checking accounts to everyone. But you may not know about them and that's why we are here to help you. We have recently conducted a survey to find out best free checking accounts and their features. As a result we found several banks and credit unions. You should check our list and details about free checking account features.
5 Best Free Checking Accounts
Kindly note that most free checking accounts are online accounts. It means you will have no/limited rights to access your checking account from bank branch. Some banks/credit unions don't pay interest directly, but you can earn Annual Percentage Yield (APY) on funds in your checking account. Here we provide the best free checking accounts with their features and services as follows:
01. Capital One 360 Free Checking Account
Capital One provides 360 free checking account with no minimum balance rule. So you don't need to pay fee for not maintaining minimum average balance in your checking account. Capital One Checking Account has no hidden charges. Customers can use 40,000+ ATMs without paying any ATM Fee or Charges. Furthermore it provides Free MasterCard Debit Card to all account holders. The customers also get mobile banking, internet banking and free checkbook from Capital One.
Annual Percentage Yield (APY): 0.20% for balance below $50,000, 0.75% for balance above $50,000 & below $100,000 and 1.00% on balance higher than $100,000.
02. Discover Bank Free Cashback Checking Account
Discover Bank provides free checking account with cashback offers. You don't need to keep any amount as minimum balance. In addition, the bank will forgive your check reorder fee, card replacement fee, wire transfer fee and some others. Discover Bank also allows its customers to use 60,000+ ATMs across the country without taking a penny as fee. You can earn 1% cashback by using its debit card for a purchase of $3000+ in a month.
Annual Percentage Yield (APY): No Yield.
03. Aspiration Summit Account
Aspiration Bank has a free checking account with name as Summit Account. This account is complete free for customers. There is no need to keep any minimum balance. The Aspiration does not take monthly surcharge from Summit Account Holders. Moreover you don't have to pay fee for out of network ATM or fee for using an ATM out of USA. The charges taken for using foreign ATM Machine will be reimbursed by Aspiration Bank to keep it free for you.
Annual Percentage Yield (APY): 1.00%
04. Ally Bank Interest Checking Account
Ally Bank Interest Checking Account is popular among customers. Because it provides more benefits than other checking accounts. First of all you don't need to lock your money as minimum balance or pay any amount as monthly charges. With an Interest Checking Account at Ally Bank, you can use more than 43,000 ATMs without paying any surcharge-fee.
Annual Percentage Yield (APY): 0.10% on balance below $15,000 and 0.60% on balance of $15,000 & above.
05. Independent Bank Free Rewards Checking Account
Independent Bank provides higher return than CDs Accounts. Yes, it does not pay interest, but it gives rewards. You can easily open a Free Rewards Checking Account with its minimum deposit amount of $100. However, you don't need to keep any minimum balance after your checking account is opened. You can make up to 12 debit card purchases per month and also sign up for electronic account statements.
Annual Percentage Yield (APY): 0.01% on all balances, you can earn up to 1.50% APY on balance up to $10,000. But you need to qualify its APY Criteria mentioned below:
Sign up for Electronic Account Statement Service.
Make at least One Direct Deposit or Direct Debit per month.
Make at least 12 debit card purchases/transactions per month.
Your checking account balance must be below $10,000.
Thus, You can now choose any of the above free checking accounts and use them for your day to day payments and receipts.